Send 10 credits and see what happens! 
Click the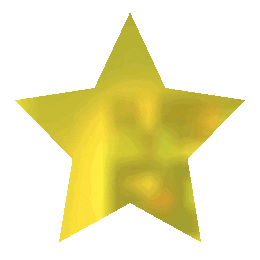 on my profile pic then msg me for some free sexy treats!
I love getting to know you all and am always down for some dirty chat too.
 If my chat isn't on, send me a message and I'll connect ASAP!
xx March Special xx
* Get 5 of my hottest new vids for 10 credits! * 
 The list below is my top selling/favorite vids, but I have tons more! Message me with any specific fetishes/kinks and I'll let you know what I have for you. 
 Ask about my ALL CONTENT deal! 
(2:32) Sexy Strip Tease - I flash my tits and show off my sexy ass moves so you can see you what you're working with. - $5  (3:23) 
Squirt Show – Compilation of my hottest squirting moments 
 $20
(9:14) Fishnets – I rub all over my curvy body & fill myself up with my favorite dildo in my crotchless fishnet bodystocking - $10 
(6:47) Pink Cum - Shots of my face as I pleasure myself and rub my clit until I explode! - $10
(15:09) Pussy Play in Stockings and Lingerie  – Dressed up as your dirty little slut in pantyhose and black lace lingerie. Hot closeups teasing my tight asshole and pussy as I cum hard for you. - $10 
(8:08) Pussy & Ass – Close up vid of me fingering/fucking myself with my purple dildo. As I get closer to cumming I switch to anal and have the hottest orgasm! - $10
(10:02) Slutty DP – Wearing sexy lace lingerie, I fill up my pussy with my dildo & another toy in my tight asshole and cum with both inside me - $10 
(5:28) Pussy Power - I rub my clit & looking into the camera as I cum - $8
(6:47) Watch Me Play – I strip out of my outfit and have an amazing orgasm! - $10
(4:01) Pussy Play - Striptease & clit rubbing cum session - $5
(7:23) School Girl Tease Turns Naughty - Striptease out of my cute outfit & Fingering til I cum - $10
Pink Lingerie - Sexy Striptease and orgasm with my Dildo - $8
Not listed because I have so many. Ask if there's something special you're looking for.
Individual Photos - $1/each 
Pack of 20 Photos- 10 credits 
10 custom Photos - 100 credits
Message me 

WET 

for a sexy surprise! 
  up your life!